Was tagged by
Susan
to play this meme ;)
Five Things To Do Before I die:
See the ocean
See the mountains
See the desert
Go to Scotland
Write a novel
Five Things I Can Do:
Make home made bread
Make business cards
Make my Nana's chicken and dumplins
Name the books of the NT in order
Drive hubby's race car in the powder puff races

Five Things I Cannot Do . . . Yet:
Sign language
Meander quilt (no dropping feed dogs lol)
Applique
HTML code
Make home made bisquits

Five Things That Make a Man Attractive to me:
Cleanliness
Mild arrogance, maybe should read self confidence LOL
Intelligence
Kindness
Love of God
Five Celebrity Crushes: ONLY FIVE? eek LOL I like me some celebs! I'll see how close to 5 I can get it.
Matthew McConaughey

Rob Mariano from Survivor and Amazing Race

Toby Keith, country singer

Bruce Willis, who only gets better with age!

Ben Affleck

Yadier Molina, catcher for StL Cardinals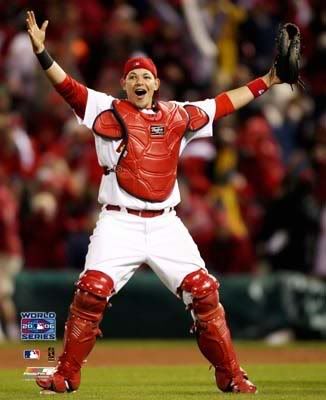 Five People I'd Like to Do This, if they want to:
THERE is a variety of blogs for ya ;) Enjoy and let me know if you play along! xoxo melzie