GOOD MORNING =) Hope this "humpday" finds everyone healthy wealthy and wise LOL.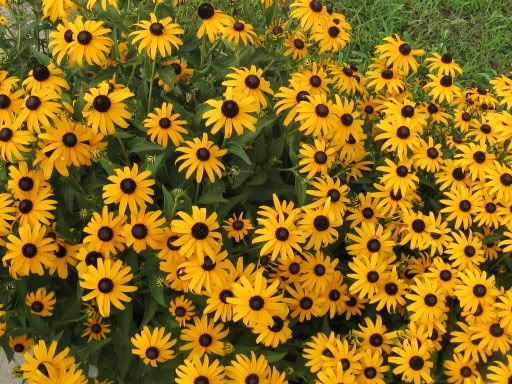 Some very pretty flowers I spotted in my neighborhood, wanted to share with you ;-) Hope they make you smile!
This is why we had no power for 12 hrs last Friday. And with all the hullaballoo in St Louis last week (possible tornado in downtown StL and at the Cardinal game and at Lamber Airport, 350,000+ with no power) and Ameren being based IN StL they had no big trucks to come fix us up! They got 'er done about midnight =)
This is my friend Missy and me. This is last Nov. our Sunday school class was out to eat =) Missy is SO FUN we have a blast together, and she is my eating buddy. We are always first in line to eat at whatever function we are at, and first in line for seconds LOL. She has a heart of GOLD. Last night we gave her a going away party =( She is moving to IN where her husband got transferred. =( I'll misssssss you Missy!
I'm having a good week thus far, my allergy/sinus's are bothering me but I can live with them.
Gratitudes:
Psalms
Blog friends, new and old
Flowers
Electricity
Kittens
Have a great day! xoxo melzie