I bet ya'll didnt know Elvis is alive and well and living on my street did you? Well of course not its the best kept secret anywhere. (although if you work for the Enquirer cash will get you everywhere dahling!)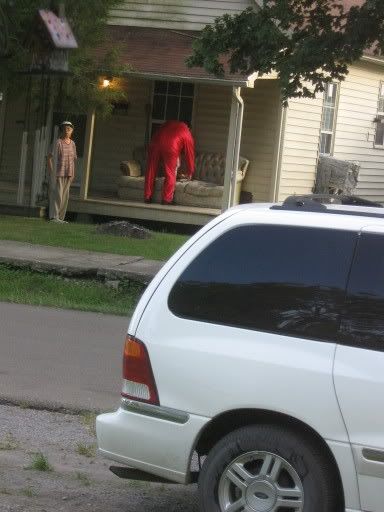 Blurry (out of the window...papparazzi I aint lol) but if you click and make bigger you can get the idear!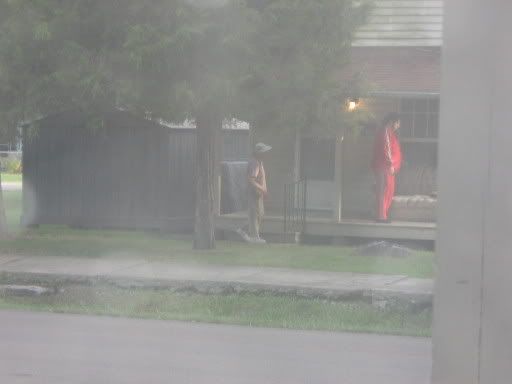 What is this fine young man doing you ask?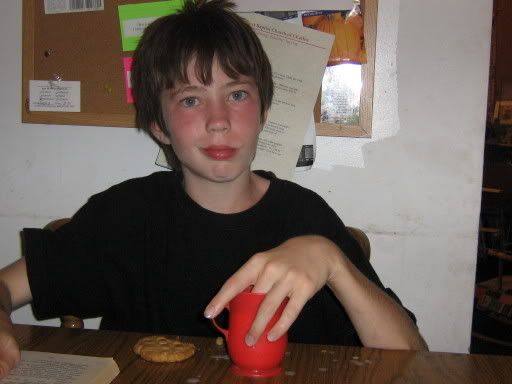 Eating these warm, oh SO good peanut butter cookies his June Cleaver'ish mother lovingly and sacraficially prepared last night.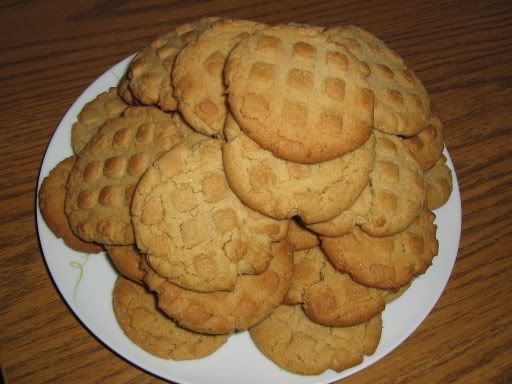 Let me pause for a moment and just toot my own horn. I. make. perfect. peanut. butter. cookies. Seriously. Just look at the texture on the bottom!
Now to my not so perfect but just as fun pasttime :) Quilty news!
I am quilted and bordered! Now, I am going to get my practice quilt out and attempt to bind. Wish me luck :)
Gratitudes:
Fun at the pool yesterday
A good checkup for luveydovey today
groceries bought
A/C
PEANUT BUTTER COOKIES OH YEAH ;) xoxo melzie