Well I went back and deleted some posts..didnt feel real comfy posting some of that stuff. I made a private journal to kick and scream at LOL. Well happy 4th weekend! I hope everyone has a great weekend. We dont have any real plans, we go to a local Catholic parish picnic they put on a decent fireworks display, but not so huge that it takes an hour to get out of traffic afterwards.
I am just about to get my house put back to order. I am hopefully putting my thoughts in order as well. I have not touched a THING sewing wise, just too much chaos. I hope that will change :)
Well just checking in and hoping you all have a safe and happy holiday!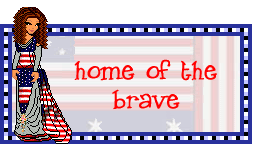 xoxo melzie